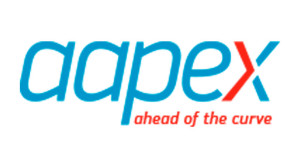 Louis Efron, former head of Global Employee Engagement for Tesla Motors, will deliver the keynote address, "Why Purpose Matters Most," during the AAPEX 2015 General Session. Efron's presentation is scheduled for Wednesday, Nov. 4, from 8 a.m. – 8:50 a.m., PST, at the Venetian, Palazzo Ballroom, and there is no fee to attend.
Official VIP sponsors of this year's General Session are Shrader Canada andZF. Concierge-level sponsors are: BCA Bearing, Brake Parts, Inc., East Penn Mfg., N.A.Williams and Temel Gaskets.
Efron will focus on:
What purpose is and why it is important to an attendee's business and the auto care industry;
how a business can revitalize its talent pool and retain the best talent;
the power of knowin g one's organizational "what," "where" and "why;"
and the road to changing the world.