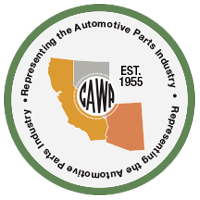 CAWA, the association representing automotive aftermarket parts manufacturers, jobbers, warehouse distributors and retailers in California, Nevada, and Arizona, announced the launch of its interactive Industry Job Board in a network including the Auto Care Association. With its focus on promoting the numerous career opportunities available in the auto care industry to college students and recent graduates, military veterans and technical schools, the industry job board offers the industry at large an easy-to-use and highly targeted resource for online employment connections.
Both CAWA members and non-members can use the new job board to reach qualified candidates. Employers can post jobs online, search for qualified candidates based on specific job criteria, and create an online resume agent to email qualified candidates daily. As an introductory offer, all postings are free-of-charge through the end of the year.
For job seekers, the job board is a free service that provides access to employers and jobs in the auto care industry. In addition to posting their resumes, job seekers can browse and view available jobs and can also create a search agent to provide email notifications of jobs that match their criteria.