The Automotive Service Association (ASA) announced a new member benefit in cooperation with NAPA AUTO PARTS.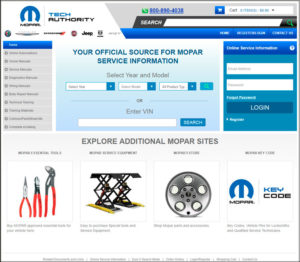 The purpose of ASA's partnership with NAPA was to develop a membership benefit program aimed specifically at scan tools and subscription costs to access OE information. And due to the enormous popularity of Mopar's TechAuthority Online program, NAPA has agreed to help offset the annual subscription cost for ASA members.
Mopar's TechAuthority offers diagnostic tools for 1981 and later model Chrysler Group vehicles. It makes the same information that Chrysler Group dealerships rely on available to other service technicians and independent shops.
"NAPA has been supporting ASA through exhibiting and as one of the sponsors of the recently launched ASA Regional Training Events," said Dan Risley, ASA president and executive director. "Many of our members are NAPA AutoCare Centers, so this new program is a natural fit. And we're excited to be working with NAPA."
ASA joins together with NAPA, a distributor of automotive replacement parts, accessories and service items in North America. There are more than 6,000 NAPA AUTO PARTS stores and 16,000 NAPA AutoCare Centers across the United States.
"Thousands of ASA members support their local NAPA AUTO PARTS stores every day across the country," said Dan Askey, NAPA president. "We recognize that and are committed to working with ASA to provide a benefit that membership will value and find meaningful."
More Information:
For more information, contact ASA's membership team at (817) 514-2900, ext. 124. More information about ASA's full range of member benefits is available online.