Space-Saving Solution for General Repair Shops
For shops that change a lot of tires, but are tight on space, the new Hofmann monty 1270 Tire Changer is the ideal space-saving solution.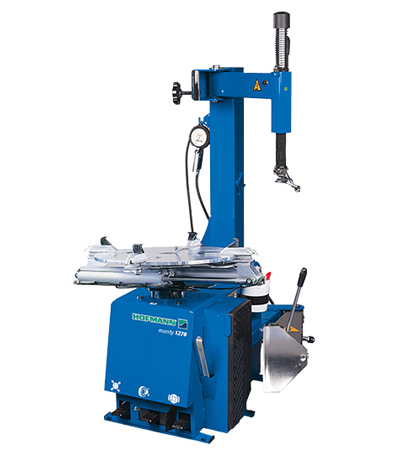 "The Hofmann monty 1270 is an innovative tire changer that is a great fit for general repair shops that have limited room, but require maximum performance and productivity," said Adam Brown, product manager for Hofmann. "The monty 1270 has a small footprint so it can be placed anywhere in the shop and its rugged design ensures a long service."
Key features of the Hofmann monty 1270 Tire Changer include:
Mounting arm swings to the side, allowing for space-saving installation directly against a wall
Double-acting bead breaker cylinder ensures precise handling of rims
Large anti-skid rubber protective pad on bead breaker head protects tires and rims
Plastic protectors on mount/demount head protects delicate alloy rims
Mount/demount head is manually adjusted for non-rim contact operation
Customers can learn more about the new Hofmann monty 1270 Tire Changer and other Hofmann wheel service products online.