September 15 Webcast Gives Sneak Peek of CARS@AAPEX.
The Automotive Service Association (ASA) has created a significant opportunity for automotive repair professionals to learn about adapting their current business model to prepare for the future.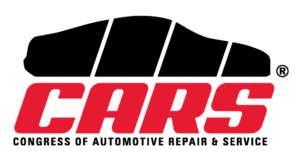 As the CARS@AAPEX show approaches, former ASA Chairman Donny Seyfer, AMAM, co-owner of Seyfer Automotive in Wheat Ridge, Colo., and Bob Greenwood, AAM, president and CEO of the Automotive Aftermarket E-Learning Centre Ltd. in Surrey, British Columbia, Canada, will get out in front of this highly anticipated event by participating in an Automotive Aftermarket Town Hall Academy podcast Sept. 15.
Titled "The Competition You Didn't See Coming: What Does It Take to Own Your Customer?," the discussion will be moderated by Carm Capriotto, owner of Remarkable Results Radio, and will focus on the secrets of constructing a business plan for several years out.
"In baseball," said Seyfer, "they call that tactic 'long ball.' There is good business sense to this approach, and if independent repairers are not adapting now, they stand to lose a significant part of their market share.
"We don't want that to happen," he continued. "So we've done extensive research and are going to tell listeners how to become an industry analyst and adapt their business model in ways that put them in the best possible position for the future."
The Town Hall podcast is scheduled for noon (EDT) on Friday, Sept. 15.
More information on the podcast is available online.
And don't forget to sign up for the education and training about new technologies that auto pros need at CARS@AAPEX, taking place Nov. 2-3 at the Sands Convention Center in Las Vegas. Register now and take advantage of the special discounted fee of just $215, if you sign up before Oct. 13. A thoroughly updated version of the Technology and Telematics Forum will attendees how to prepare-to-repair now and in the near future, as well as how all of this advanced technology works.
In addition, AVI representatives will conduct their annual technical- and management-education expo Nov. 2-4 and the Automotive Management Institute (AMi) will host four classes on Tuesday and Wednesday Oct. 31 and Nov. 1 featuring Jeremy O'Neal, veteran shop owner and founder of AdvisorFix, and Chris Cloutier, president and founder of auotextme.com.
Get all the details on this event at the recently updated ASA-CARS.com website.