Four Grease Monkey openings bring company closer to goal of 1,000 units by end of 2023.
FullSpeed Automotive has announced the opening of four new Grease Monkey brand corporate locations, bringing the brand's total to almost 500 locations across the U.S. and internationally, inching closer to FullSpeed's target development goal of 1,000 units by the end of 2023.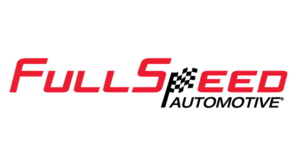 Last month, Grease Monkey opened two locations in Minnesota in White Bear Lake (4561 Lake Ave.) and Stillwater (1674 Market Drive). Coming this month, the company will be opening two Illinois locations in South Elgin (225 S. Randall Rd.) and Kankakee (1650 W. Court Street).
With soon to be 30 total open facilities across both states, there is vast whitespace for continued development. The FullSpeed leadership team sees prime opportunity for both Grease Monkey and SpeeDee in Minnesota and Illinois, looking to add 20 new locations to these markets over the next two years, aiming to grow both brands through qualified franchise partners and strategic acquisitions.
"The Midwest continues to prove ideal for our strategic expansion," said Kevin Kormondy, Chief Executive Officer of FullSpeed Automotive. "We have seen strong performance and brand awareness throughout the Midwest, which will allow us to better penetrate these additional markets. These four corporate openings will further promote the need for quick lube services and solidify FullSpeed's position as one of the nation's largest automotive aftermarket services operators and franchisors."